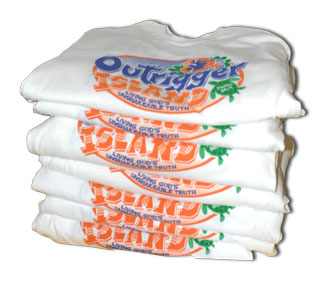 Now that you have made it to the bottom of this page, I'd like to say thank you again for visiting us. I would like to be blunt and ask you point blank, What do we have to do to earn your business? Are you concerned about pricing? In Some cases, We can match other printers prices, but in most of the time we are already very competitively priced. We know you don't want to pay shipping fees. No Problem, We have a solution for that, Free Shipping on Pre-Paid Orders.
Are you looking for that perfect design for your Family Reunion Shirts? I've researched countless Family Reunion Sites and Our Free T-Shirt Templates are among the best out there. Any feedback you would be willing to share with us is Greatly Appreciated and helps us to better serve future Family Reunions.
Please take a moment and share your thoughts... E-Mail Me.