New 2012 Family Reunion Template-
This Jordan Template is not very friendly to customization, especially where longer family reunion names are concerned. This Template May Incur a $35 art fee depending on how long your family reunion name is. If the family reunion name fit easily into the top banner there will be no art fee for this template, however if we need to redraw a banner to encompass your family reunion name there will be a $35 art fee.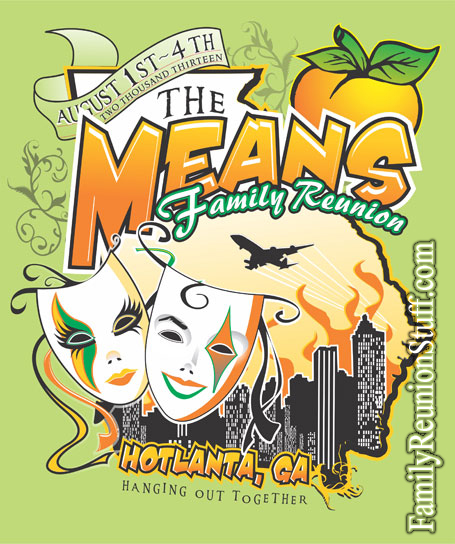 Shown On the Left is a 4 color print designed for White or Ash Grey or Colored T-Shirts. We stuck with Mardi Gras Colors, Black, Purple, Green and Gold. It is suitable for pastel colored shirts but you may wish to add another color such as white ink.
As with all of our designs, the Colors and Text are Customizable to Suit Your Needs but again please be aware that this design may incur a $35.00 art fee if your family reunion name does not fit in the top banner....