The Daniel Family Reunion - This is a 3 color print designed for Orange Shirts however it looks Great on other Light Colored Shirts Too... The original "Daniel" Template was printed with White, Black and Burgundy Inks but we've done this template in numerous colors..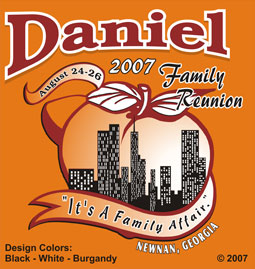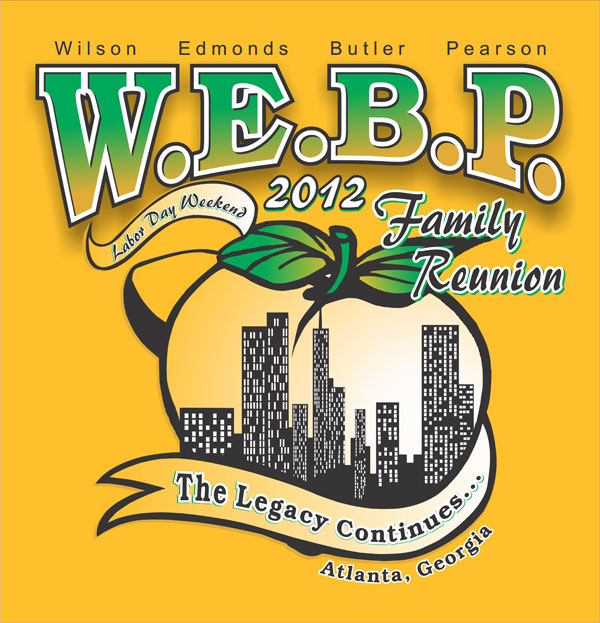 Check Out the W.E.B.P. Version on a Sunflower Gold Shirt Background with White, Green and Black Print.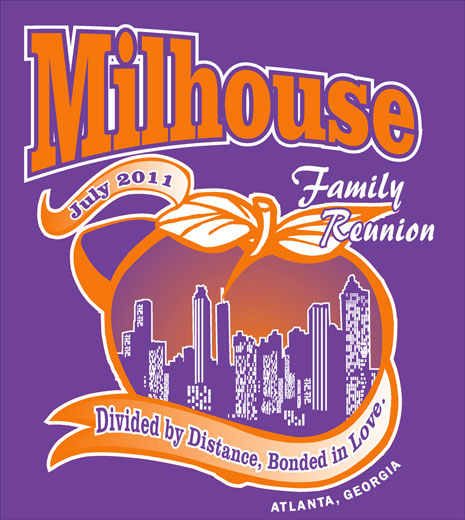 Or the Milhouse Version on a Purple Back Ground with White and Orange Print...