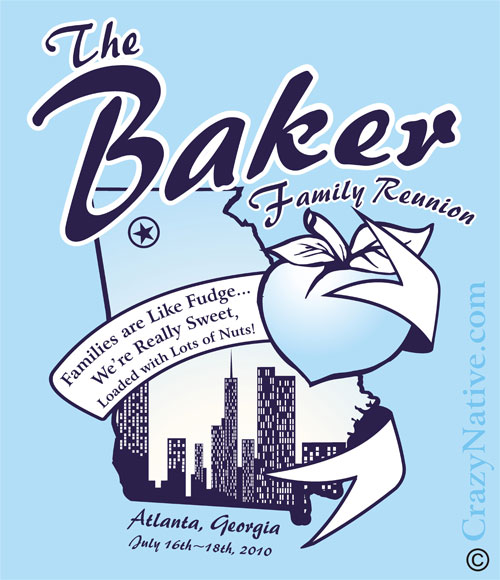 The Baker Template - this Template was Designed for Light Blue T-Shirts with One of Our Most Popular Color Schemes, Navy and White and has plenty of colorization options.
Black and White Ink on Red Shirts looks Great too. We're adding New Designs all the time, so if you have an idea for a design template feel free to give us a call at 770-489-2213 and let us know what you would like to have on your family reunion t's.
A Small $35.00 deposit is all we need to get started on your own template.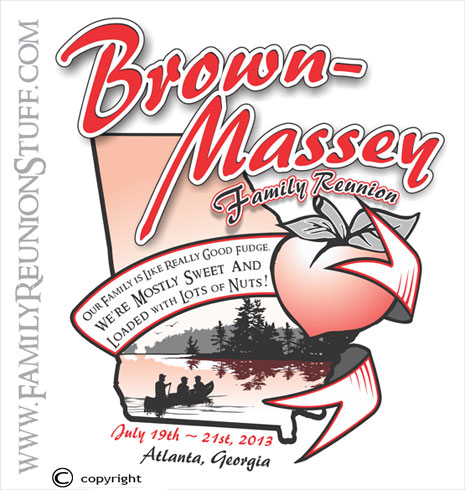 Click the Smaller image for an Alternate Version, The Brown Massey Template.