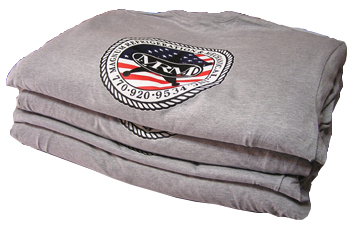 Hey, thanks for stopping by Crazy Native's Family Reunion Stuff T-Shirt Templates Page. If your on this page, your probably here to check out our Family Reunion T-Shirt Designs.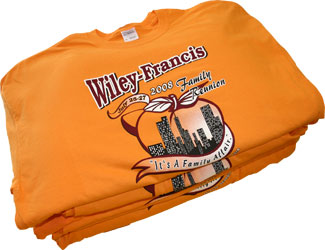 Click a small thumbnail on the right side of the page to view the design in this window. We're adding New Templates and offering more state specific designs as well as more general designs.
This year we've added a Frequently Asked Questions (FAQ) page to the site and we're running more specials than ever.
If you have any questions, please call us when your ready at 770-489-2213 or you can e-mail us here.
New Template with Happy Fun Times in Mind! The "Stanley James Family Reunion" Shown as a 3 Color Print on a Silver T-Shirt.
---

Use this Link to Pay Your $35.00 Art Deposit, Shirt Deposit or Invoice Balance...